VertexFX Risk Management Bridge is a back end software used to connect your VertexFX system to another one for clearing and risk management purposes, with the ability to connect it to any other non-Vertex systems simply by developing your own Liquidity Provider (LP) over VertexFX Bridge LP API,then plugging it to VertexFX Bridge with one click.
The following image is the main interface for the VertexFX Bridge application: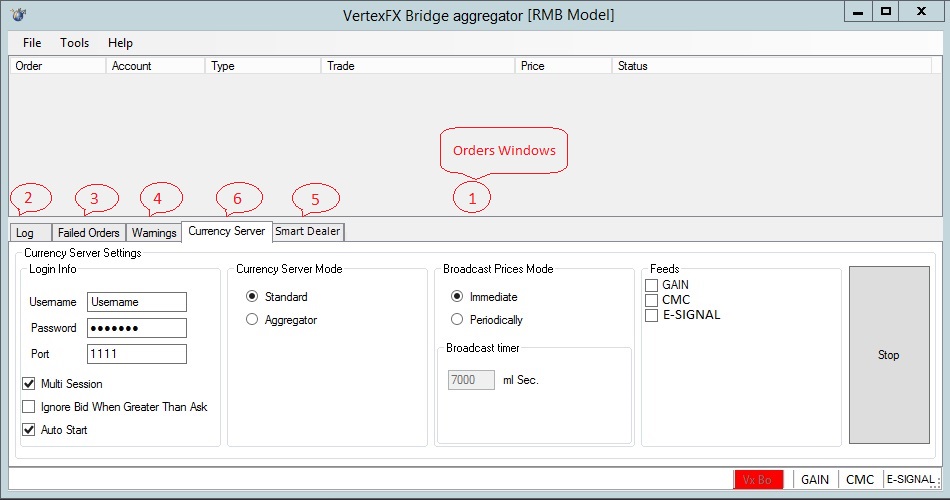 Orders Window:
This window shows the received orders from traders which will be covered with the configured LP(s) according to the configured rules.

Log Tab:
In this tab you will see all the transactions log that is occuring in the bridge application.

Failed Orders Tab:
Contains the orders that failed to be covered.

Warnings Tab:
Contains all warning messages that may occur in the bridge.
Smart Dealer
Contains all transactions log done using the Smart Dealer Script of the VertexFX Bridge.
CurrencyServer


Contains great features that can maximize your profits and lower your losses to the limit.
Read more about VertexFX Currency Server Aggregator
You may check the settings of the bridge by choosing the Tools options from the menu bar, which contains the following options:
Bridge Options