The menu

provides many options to help with your day-to-day trading experience.
Menu
-Accounts Tree:
Viewall the accounts for the logged-in client/Office/Group with the same as client terminalTree account structure.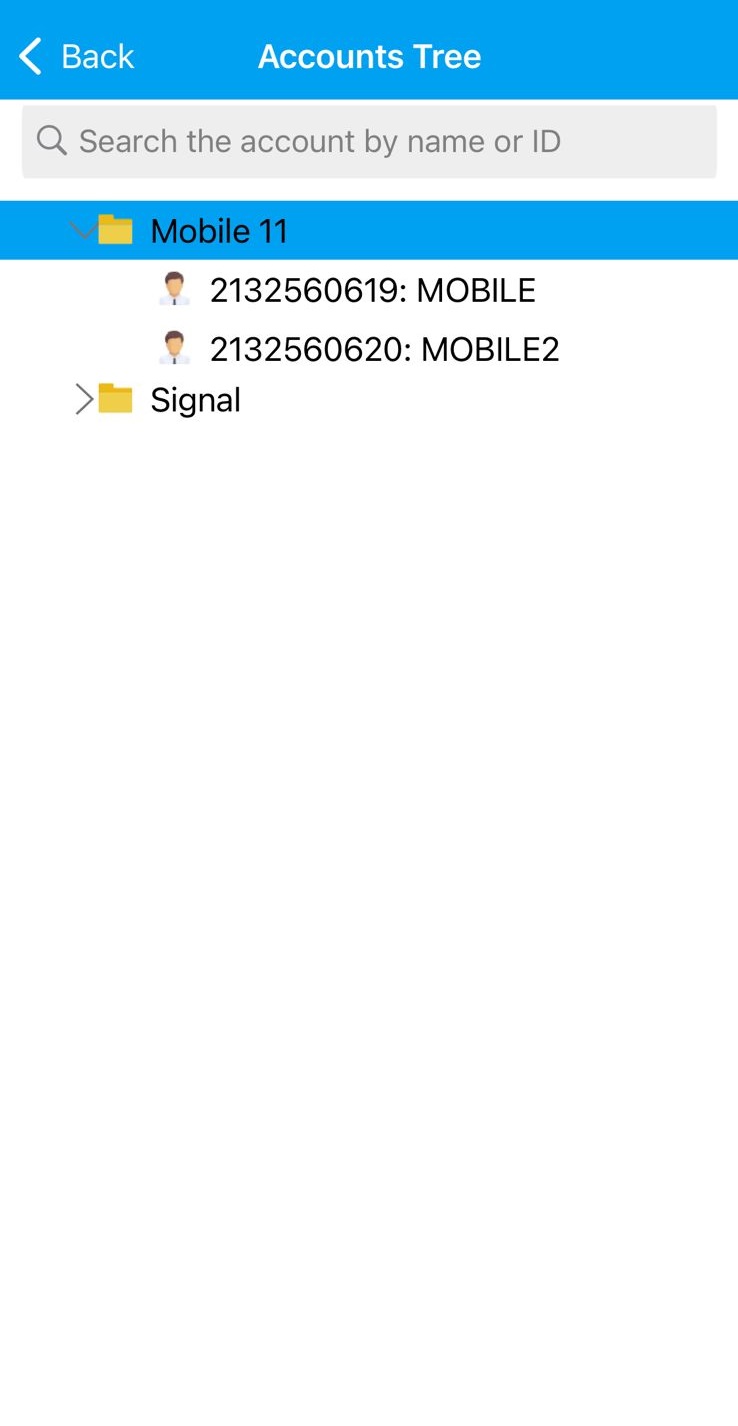 -Net Trade:
View the net open position details of each opened (Buy/Sell) Symbol with the ability to deliver physical orders. such as the amount of each Net Hedged position and the total average price of the net positions.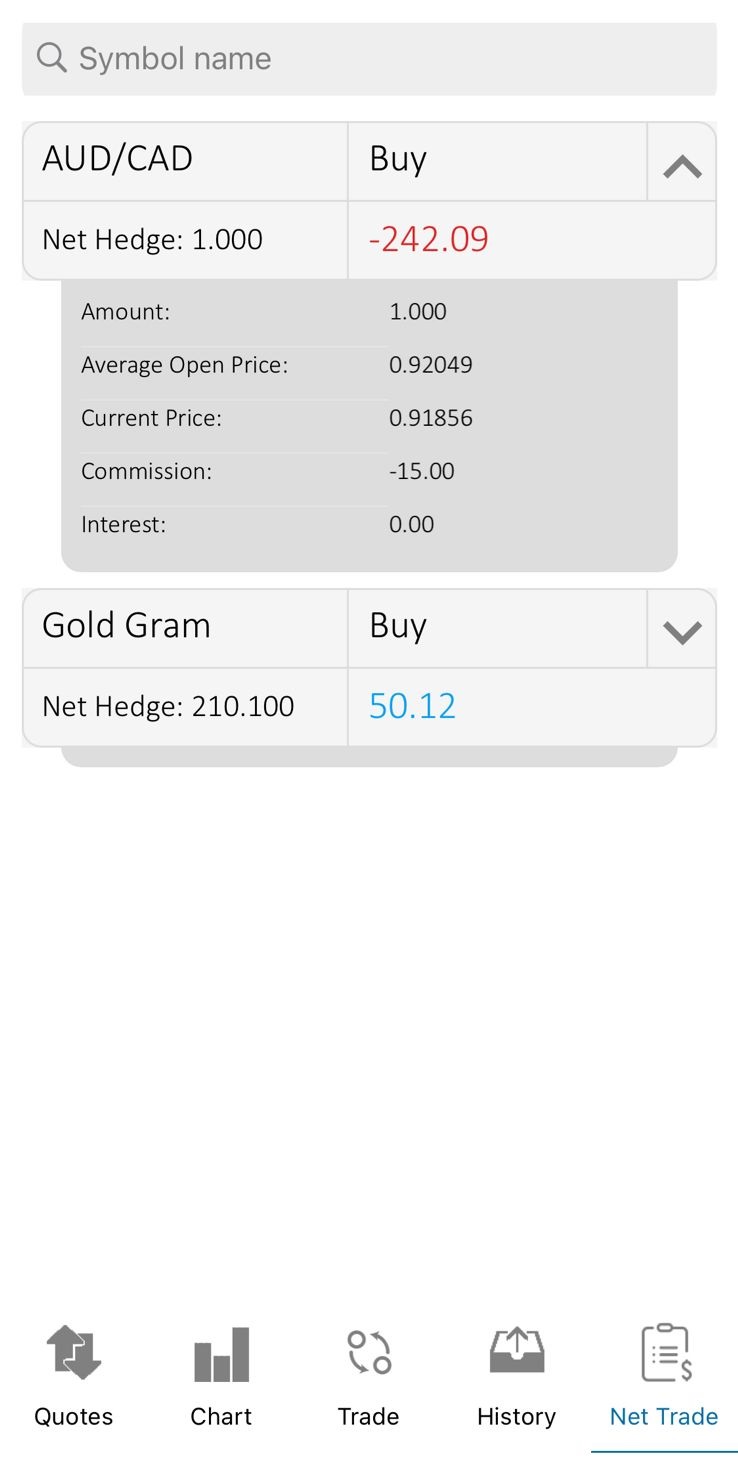 | | |
| --- | --- |
| Name | Description |
| Average Open Price | The average price for each net opened symbol |
| Current Price | The current closing price of each net opened symbol "Current Market Price" |
| Commission | The total commission for each net opened symbol |
| Interest Amount | The total interest for each net opened symbol |

-History Analytics:
Track your activity with the Advanced History Analytics Graph screen.you can get analytical data of the trades for the symbols, get to know your most profitable symbols and most affected symbols.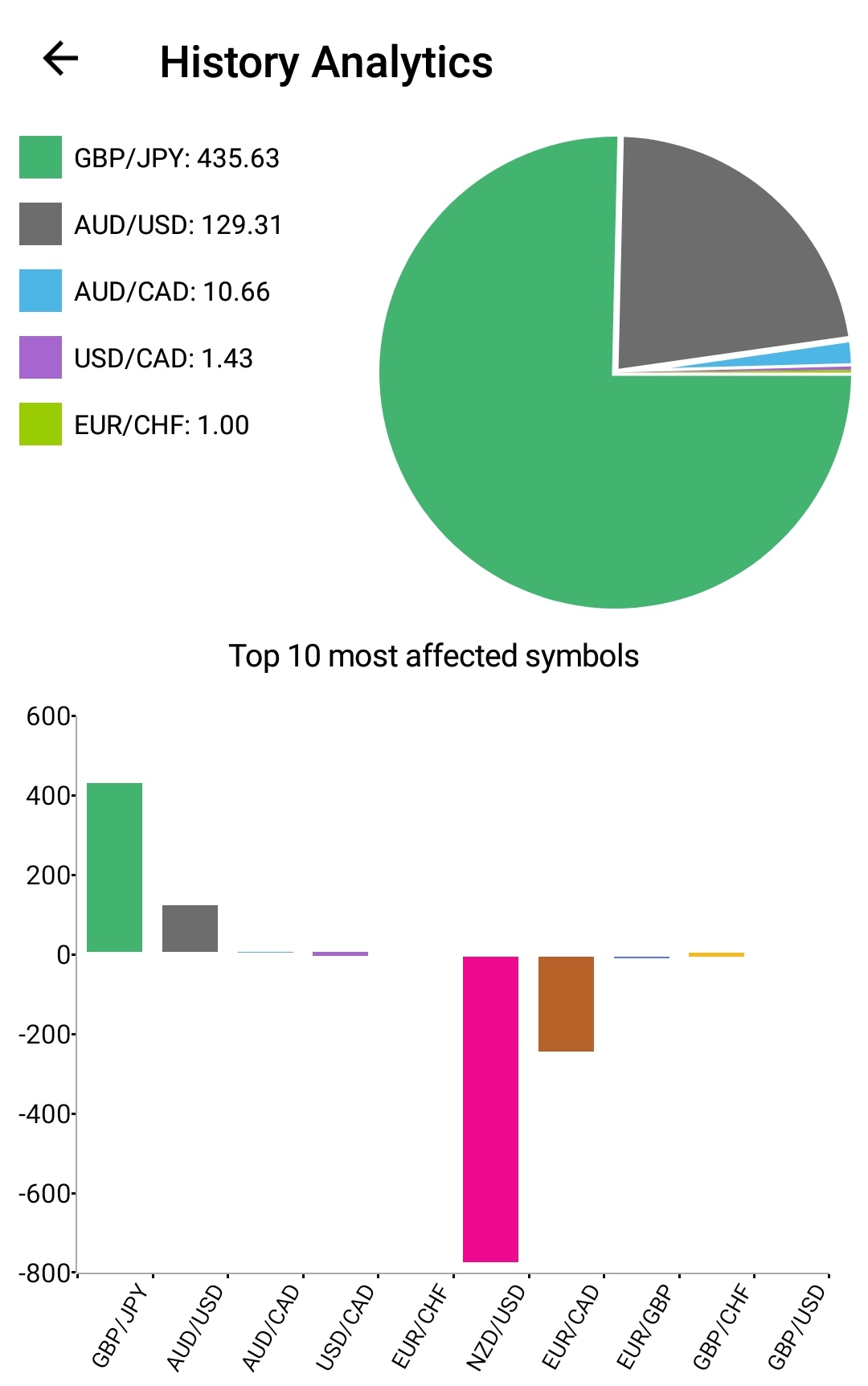 Users can also view according to daily, weekly, monthly Filters.
-Mails:
View your Mail Box and search for a specific email using the search field.
-Market News:
Through VertexFX, you will be updated with any new news story, You will read fresh news stories moment by moment and from trusted sources.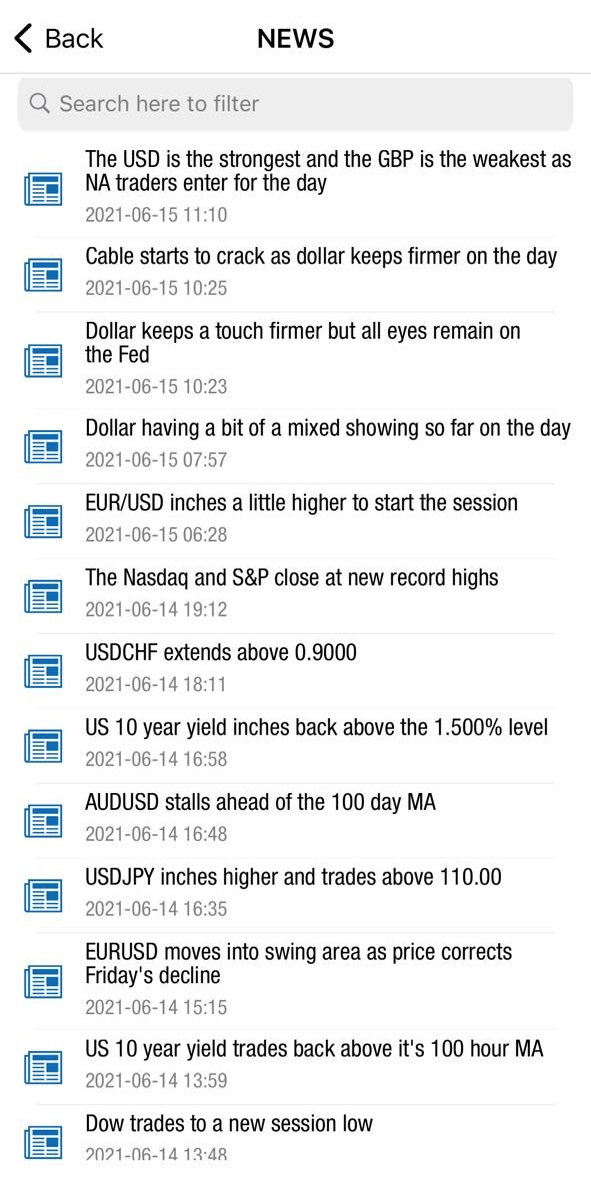 Using the Search Headlines, you can type any word or date that relates to the news story you are searching for, to read full news stories, tap on the news headline.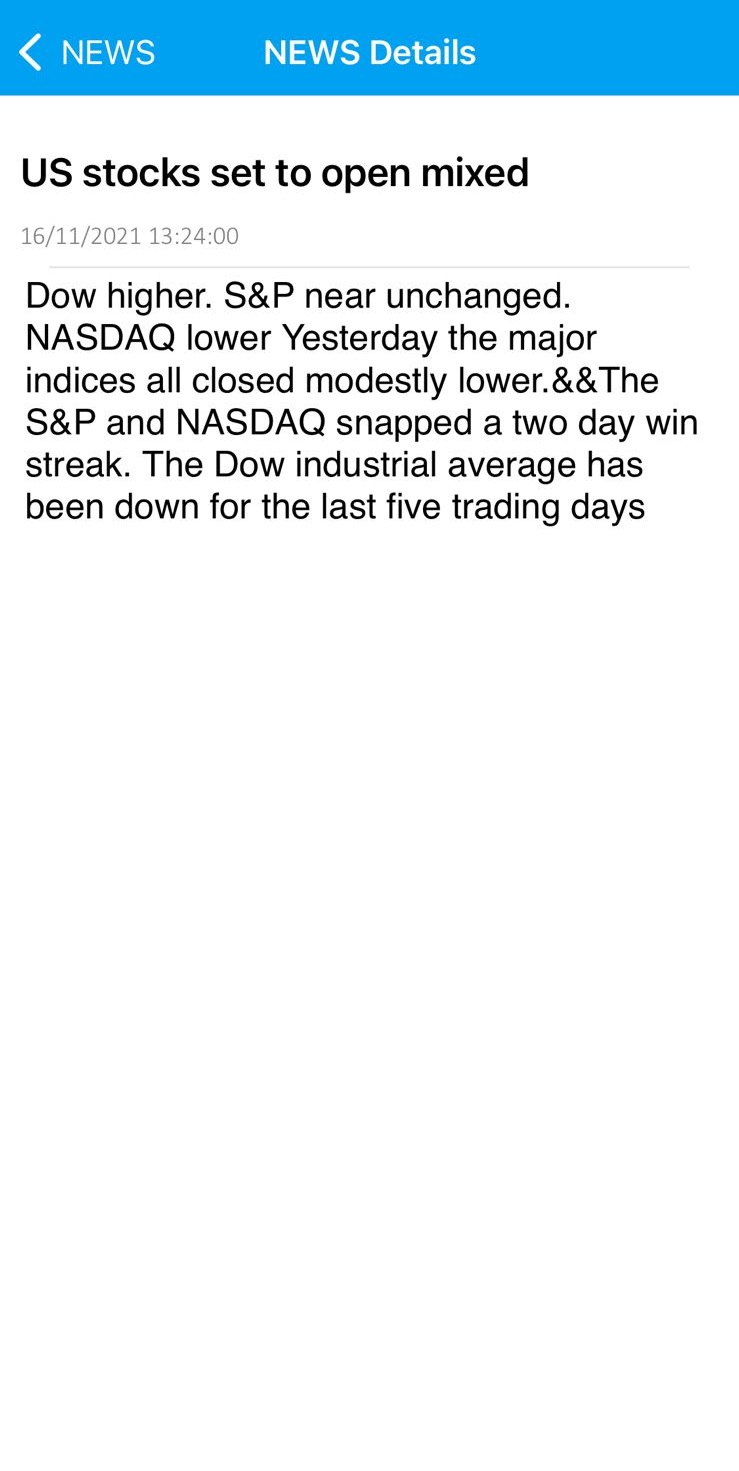 -Alerts:
check your alerts or create a new alert and receive notifications when the price reaches the alert value: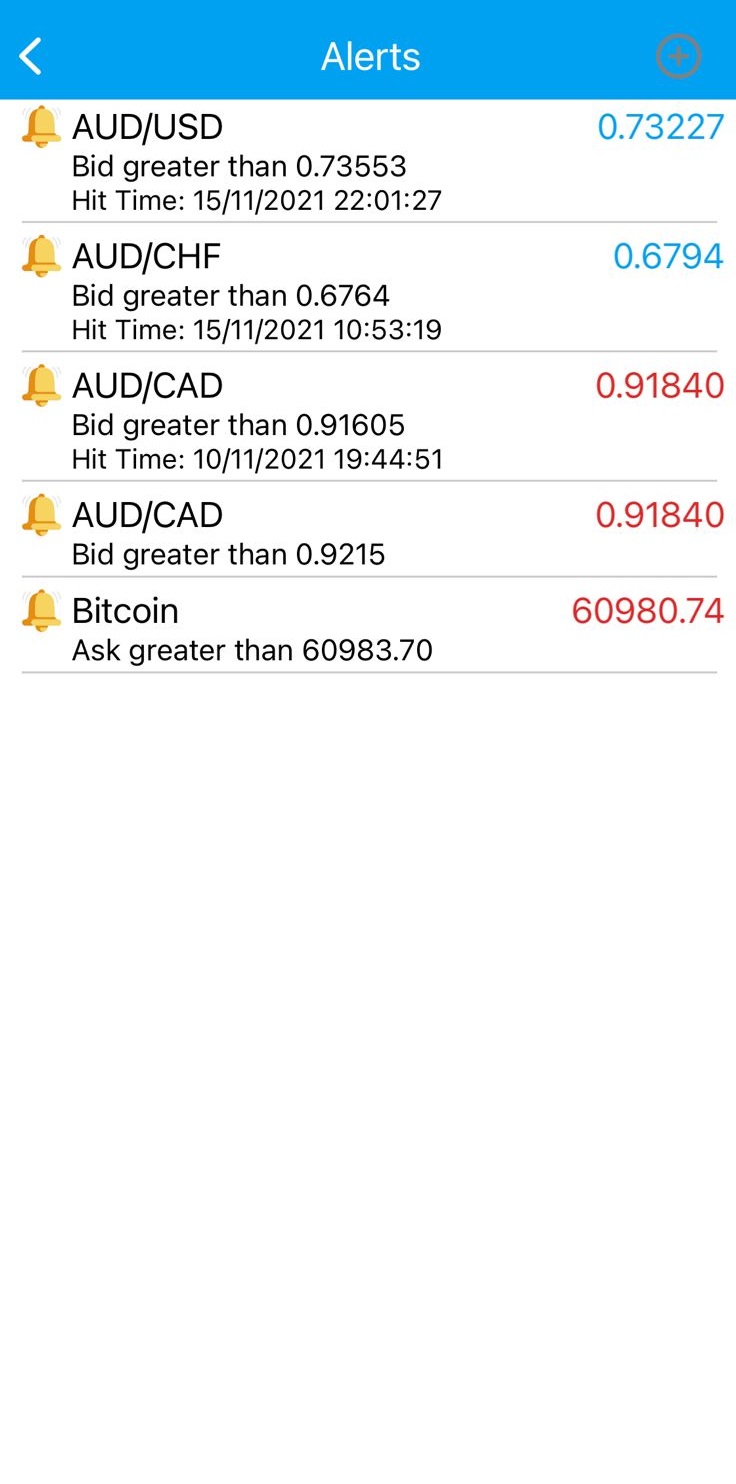 -Open demo account:
-Open live account: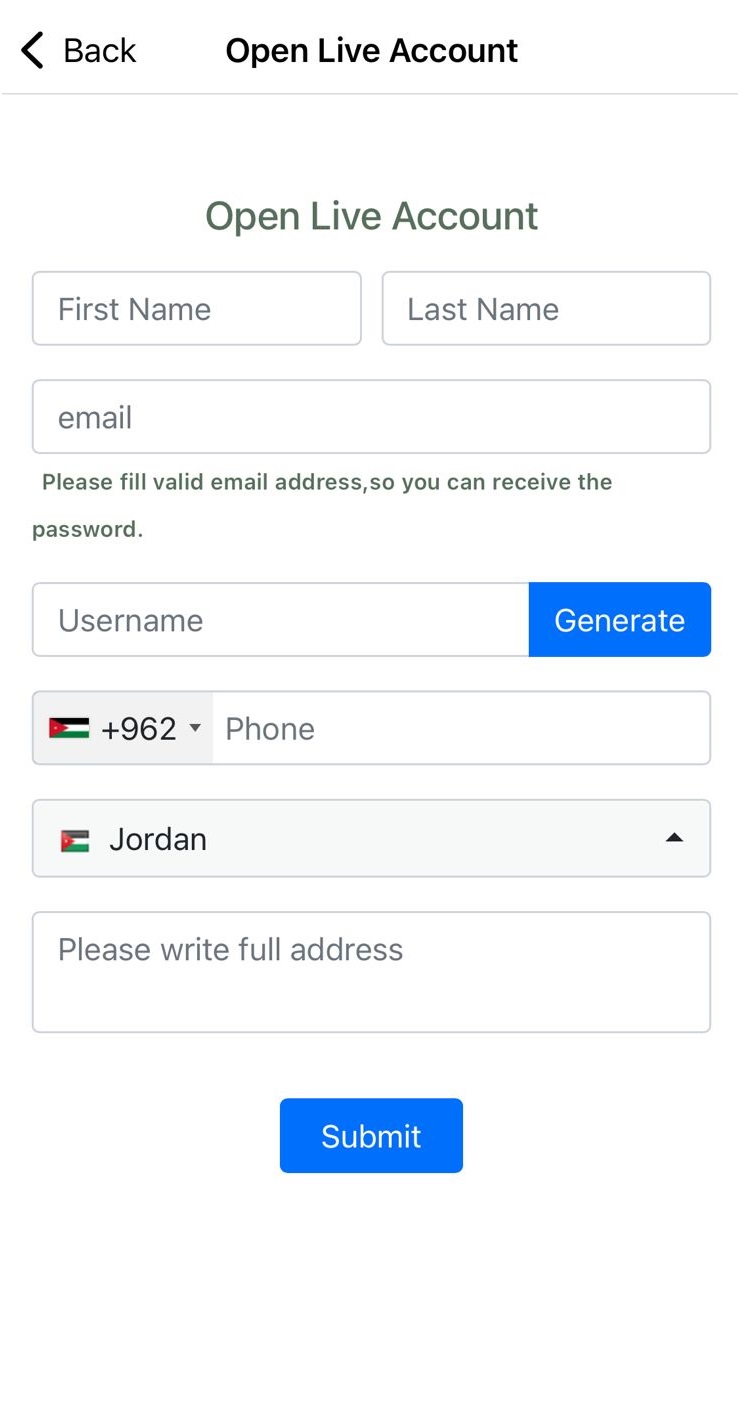 Settings: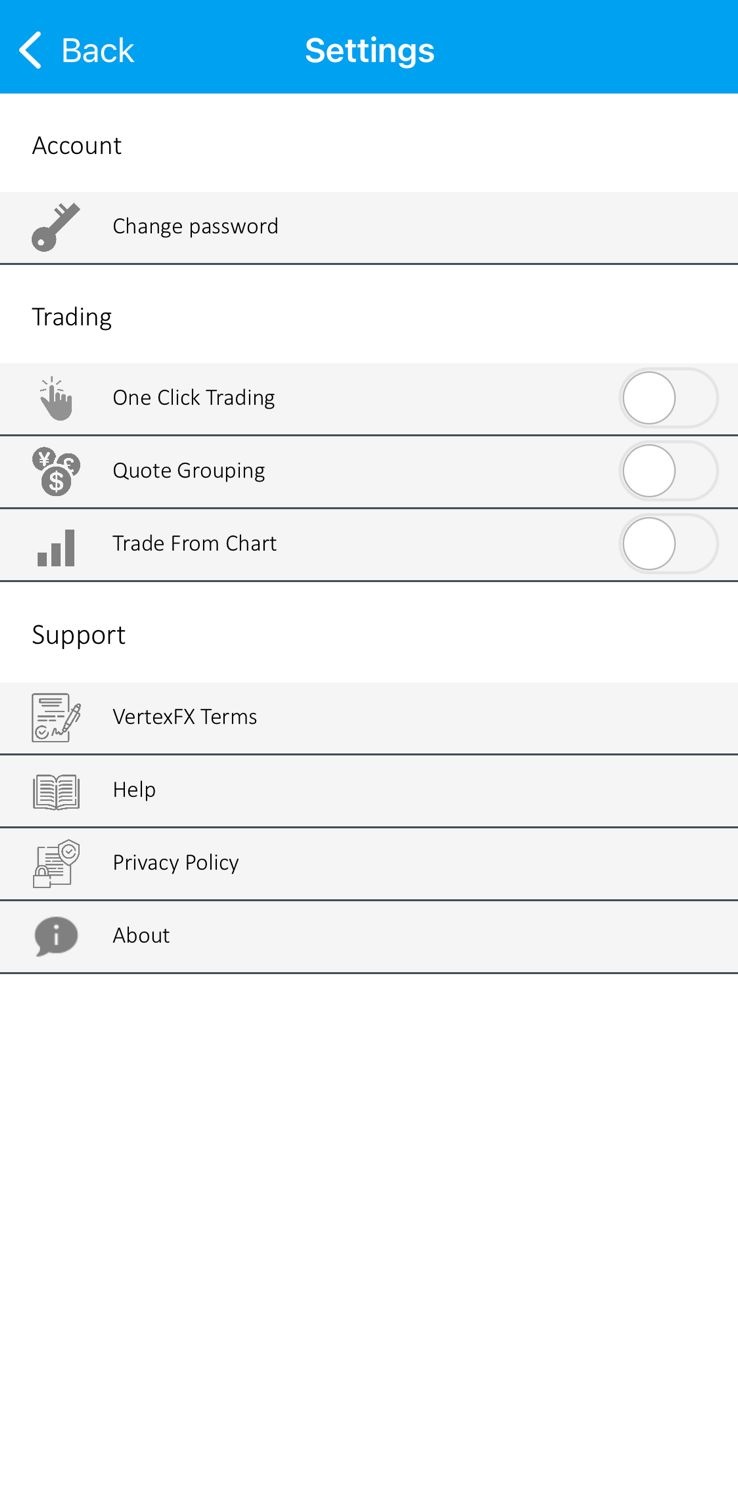 -About us:
Shows the information about the company the trader is registered with.
---
See Also
---