VertexFX Mobile Trader enables you to catch up with the latest prices on the go and without the need to loginby selecting offline prices from login page.

With Pro View VertexFX Mobile user can get live prices of various symbols with its information in the Quotes screen like Spread, High and Low and time.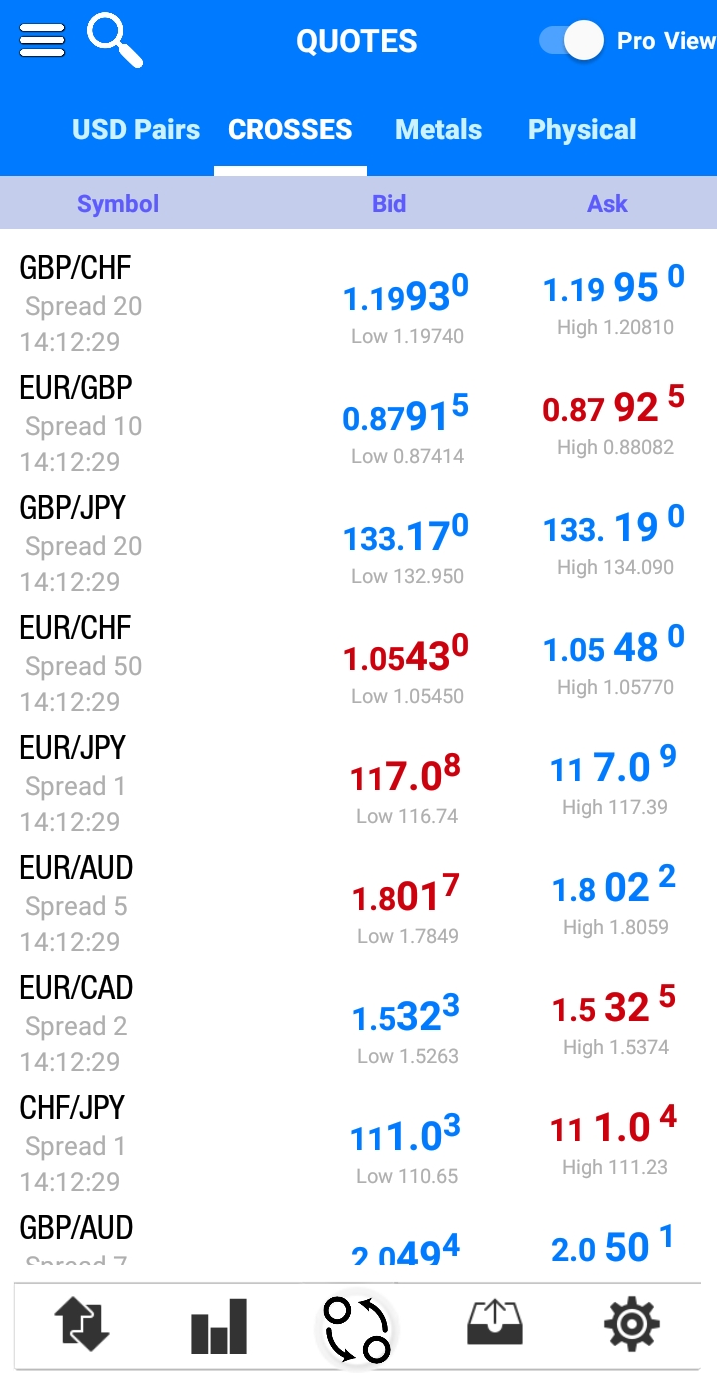 If you disabled Pro View the quotes will appear without any additional information like high and low and spread as follows:
The symbols are categorized into groups to follow the symbol's prices with more ease.
Search for any symbol in any groups in the quotes screen using theSearch function
You can manage which symbols will show in quotes screen from Edit Symbols.
---
See Also
---