VertexFX Trader allows the trader to manage the orders opening and closing in multiple ways,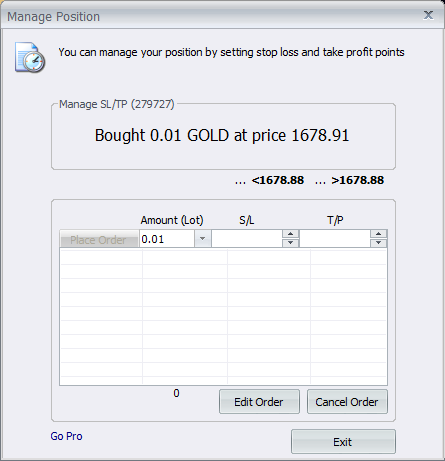 so if you open an order in some amount, you do not have to close it using SL/TP orders as total amount only. VertexFX Trader allow you to partially close it with the feature called "Partial Order Management".
With Partial Order Management option, let us assume you have a market order of 5 lots at a certainsymbol, you can simply manage closing this order partially with an unlimited number or SL/TP orders each at a different price covering the total amount, or even you can choose to close a part of it in and leave the rest open.
Related Topics: